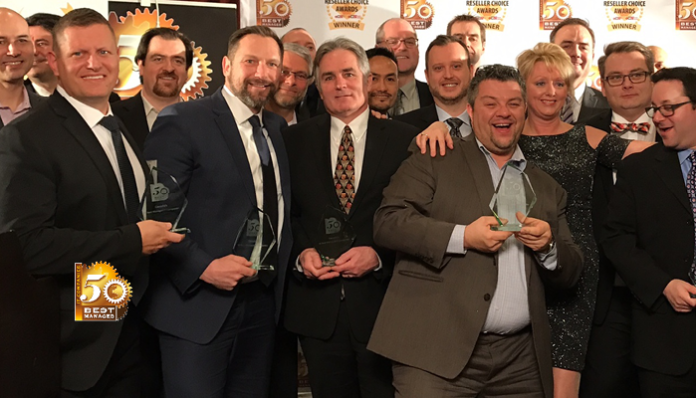 This year we moved to a venue with 3 times the space. Champagne welcome reception. Four course gourmet dinner. Live entertainment and so much more! It's going to be a great evening for the Canadian IT Channel!
Once a year, the country's best of the best comes together to be recognized and celebrate as they take home the prestigious "Canada 50 Best Managed IT Companies Award". It's a big deal when you win one of these! We already know the value based on the feedback we got from past winners!
Imagine what your customers, suppliers, employees, community, friends and family will think about you when they see this award in your office!
It's well worth the effort to do the assessment!
Attention VARs, MSPs, ITSPs or ISVs: If you wish to qualify for a 2018 Best Managed IT Companies Award then you must complete the assessment before January 18th at www.bestmanageditcompanies.com
The sooner, the better so we can quickly inform you of being short-listed to win so you have enough time to make travel arrangements to attend.
Previous winners are already improving their business practices to become even stronger this year. Every year we see the improvements. The new assessment dashboard now allows you to view year over year results to benchmark your progress. The next version will allow you to benchmark with the industry's top performers in each area of best practice. If you want to know exactly how we are helping channel partners to build a bigger, better, stronger and smarter businesses, then check out our Elite 300 MasterMind Peer-Group Program.
Taking the free assessment is the commitment you make to start your journey. Your consistency in improving your business practices every day gets you across the finish line!
Date: February 7th, 2019 starting at 5:00 PM in Toronto (Save the date in your calendar)
Reserve your dinner ticket today!
Looking forward to meeting you at this fantastic annual social networking event of recognition and celebration of Canada's Best!