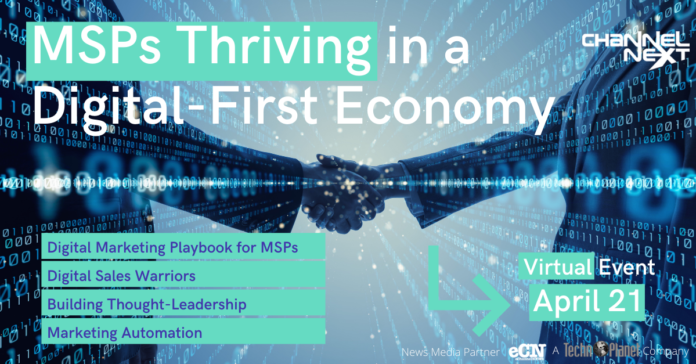 This is a private channel event targeting MSPs, MSSPs, VARs, ITSPs and ISVs. eChannelNEWS  and The Channel Partner Alliance has made it complimentary for all qualified channel partners to attend! There are NO SPONSORS! 100% pure educational!
It's becoming very clear that a digital-first strategy is the only way for MSPs to future-proof their businesses. In this first 2-hour episode, we are going to break down the best digital marketing playbook for MSPs, VARs, ITSPs and ISVs – step by step.
Write a buyer-centric profile that helps you attract, teach and engage your buyers. Make the shift from a resume to a resource: showcase your subject matter expertise: schedule more phone calls with your targeted buyers. What can you do immediately to up your social selling game on LinkedIn? Sally Jo Lamont will show you!
Is there a need for partners to adopt a digital inbound approach to marketing & sales to match the digital buyer journey? Many partners are still holding out for events to keep building connections/net new names. Reality is that the modern buyer self-educates for the most part – so, if partners aren't building credibility and trust with their digital presence they're missing out. Do not underestimate this huge part of the buyer's journey!
To find out more, join us at our upcoming virtual event on April 21st at 1pm EDT
Visit www.channelnext.ca or register here