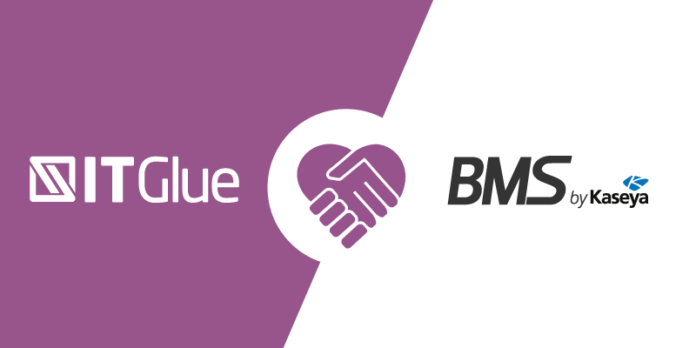 Kaseya announced the completed acquisition of IT Glue.
IT Glue will continue to operate as a stand-alone, independent business-unit based out of its headquarters in Vancouver, British Columbia. With this announcement, IT Glue founder and CEO, Chris Day will step down from his role at IT Glue to pursue other opportunities while day-to-day operations of the company will continue to be led by IT Glue's existing management team.
Founded in 2013, IT Glue is used by over 5,000 MSPs in 30 countries, serving over 60,000 users and 500,000 businesses globally. Its award-winning IT documentation software is a proven, best practices-driven IT documentation platform designed to help MSPs and IT departments maximize the efficiency, transparency and consistency of their teams.
Over the past two years, the growing relationship between Kaseya and IT Glue has resulted in a number of overwhelmingly successful integration offerings and a reseller partnership between the two companies. With this acquisition, Kaseya now offers a full and complete integration of the IT Glue documentation offering into its industry-leading IT Complete suite of products.
Fred Voccoa CEO of Kaseya said that Chris Day has created an amazing product and company with IT Glue. What this organization has been able to accomplish in a short period of time is a testament to not only Chris and his vision, but to the team that Chris Day has built.
Both IT Glue and Kaseya will remain open platforms dedicated to continuing their strong partnerships with technology vendors and platforms– and will continue to broaden their open platform, best-in-breed approach by consistently growing their combined technology partner ecosystems to meet the diverse needs of their global customer bases.