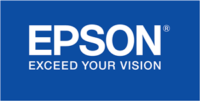 Epson launched Epson Print Admin Serverless and released the new version of Epson Device Admin solutions to empower customers to easily take control of their printing environments. Epson Print Admin Serverless is an affordable, embedded print management solution designed to work with Epson WorkForce Enterprise products to enhance security and manage print and scan workflow. Epson Device Admin is a device management solution designed to simplify the installation, configuration and management of networked Epson business inkjet printers.
Dennis Fan, product manager said that businesses are continually looking for ways to implement a secure print management solution without breaking the budget.   "Epson strives to meet these needs with software solutions that are designed to enhance security and save time while managing printing costs" said Dennis Fan.
Epson Print Admin Serverless Features
Epson Print Admin Serverless is a user-friendly print software solution that can manage Epson WorkForce Enterprise WF-C20590 and WorkForce Enterprise WF-C17590 printers with no server installation required. It includes security features like device authentication through passwords, PIN codes and card readers as well as secure job release from any registered printer. IT administrators can manage user rights, apply print rules and create usage reports as well as manage devices remotely among users with the centralized web interface. To help small and medium sized businesses enhance productivity, Epson Print Admin Serverless also makes it easy to log and track servicing and receive notifications.
Epson Device Admin Features
Epson Device Admin management solution is designed to streamline printer fleet configuration and management offering fast, automatic device discovery across multiple network segments, allowing IT staff to easily configure up to 2,000 networked devices remotely. Epson Device Admin can also be set up to monitor and update devices in printer fleets, as well as provide firmware update notifications enabling administrators to remotely identify and troubleshoot device conditions, track overall usage, create email alerts and generate custom reports.