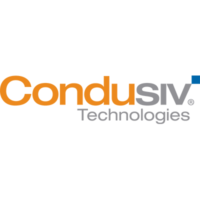 Condusiv Technologies released results from its annual I/O Performance Survey of 870 IT Professionals, the industry's largest performance survey of its kind. The 20 question survey offers 68 pages of revealing information on the types of applications driving performance demands and how IT Professionals are responding. Despite large investments in hardware infrastructure over the last year, IT Professionals cite worsening performance from applications sitting on MS-SQL.
"In the last four years of doing this annual study, we have closely tracked changes to major trends. We typically see an incremental drop in MS-SQL performance problems with the proliferation of flash, powerful multi-core servers, increases in memory and network bandwidth. However, in a stunning trend reversal, this was the first year that MS-SQL performance problems actually worsened despite heavy investments in hardware infrastructure. 28% of organizations cite receiving regular complaints from users or staff regarding sluggish MS-SQL applications. This is simply due to the growth of I/O outpacing the hardware stack's ability to keep up," said Brian Morin, SVP Sales & Marketing, Condusiv Technologies.
The survey consists of 20 detailed questions designed to identify the impact of I/O growth in the modern IT environment. In addition to multiple choice questions, the survey included optional open responses, allowing a respondent to provide commentary on why they selected a particular answer. All of the individual responses have been included to help readers dive deeply on any question.
"As much as organizations continue to reactively respond to performance challenges by purchasing expensive new server and storage hardware, our V-locity I/O reduction software offers a far more efficient path by guaranteeing to solve the toughest application performance challenges on I/O intensive systems like MS-SQL. This means organizations are able to offload 50% of I/O traffic from storage that is nothing but mere noise chewing up IOPS and dampening performance. As soon as we open up 50% of that bandwidth to storage, sluggish performance disappears and now there's far more storage IOPS to be used for other things," said Morin.
The full report can be accessed by visiting http://learn.condusiv.com/IO-Performance-Study.html