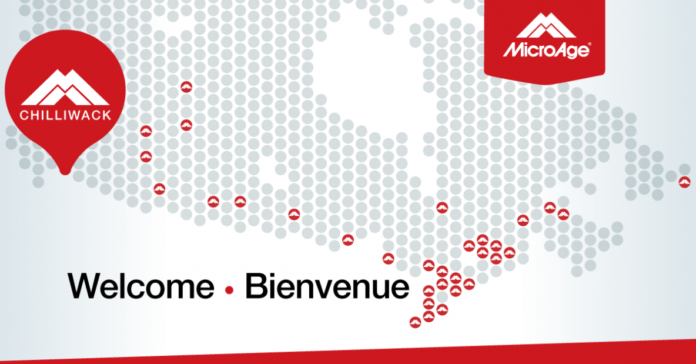 Now thirty-five locations strong, this national network gains their momentum by leveraging the capabilities, tool-sets and field support offered by MicroAge Canada, the national franchise organization. The MicroAge Value Proposition is founded on 4 pillars:  the notoriety of the brand, access to continued education, availability of tools and proven methodologies and the benefits associated with community and membership.
They announced the addition of the Chilliwack location to the MicroAge network. MicroAge Chilliwack will serve the Chilliwack market as well as the Fraser Valley region in British Columbia.
Daniel Spenst is the owner and President of Spenst Technologies Ltd, which has been in operation since 2013. Daniel started in this field as an independent contractor in 2009 and decided to start his own business in 2013. The MicroAge business model will allow Daniel and his team to better serve the SMB community in Chilliwack and the Fraser Valley area by providing an expanded portfolio of solutions, services as well as managed IT services to their offering. MicroAge Chilliwack will benefit from national marketing initiatives, vendor relationships and certifications, and national service delivery capability through experienced owner-operated MicroAge franchise partners. "Joining the MicroAge Canada family will allow us to better serve our customers by gaining access to national distribution channels and providing them with the benefits that a national brand brings to the local market. Leveraging the knowledge, resources, experience and best practices of the MicroAge Network will help accelerate the growth of my business to become a major managed service provider in this region" said Daniel Spenst, President of MicroAge Chilliwack.
They believe strongly in MicroAge Canada's ability to help IT Solution Providers succeed, grow and achieve the goals they have set for themselves. They look for service organizations who want to take their businesses to the next level.  Their Franchise program accelerates their transformation journey by enabling added service-delivery capabilities, and efficiencies in their processes and overall business operations.  Daniel Spenst recognized the value that he can bring, and they are very happy to have him join their family.